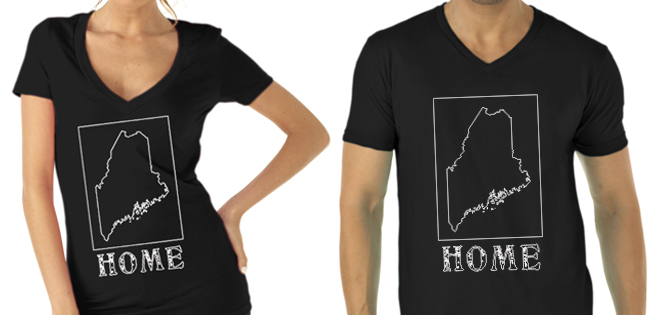 Show your love for your home state of Maine and let people know it! Buy your home shirt today!
If you want to save on shipping, you can also buy the Maine Home Shirt here:
Central Street Famhouse - 30 Central Street in Bangor, Maine from 10 AM to 7 PM Monday through Saturday.

Made in Maine, by a Maine-ah, for Maine-ah's.
They're wicked good bub!